Adventure |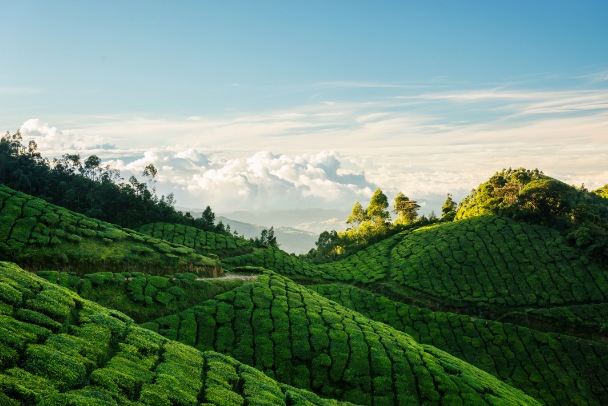 Plan Your Diwali Holidays to Kerala – God's Own Country
Diwali, the festival of lights, falls in the month of November. It is celebrated with fervour in the Northern parts of India. Schools are closed for 10 to 15 days during this festival season. This Diwali plans a trip to Kerala, God's Own Country. Kerala tourism has a myriad of Kerala tour packages to offer its tourists of all budget types. 
4 Tips to Plan your Diwali Holidays 2019 to Kerala
Decide on the number of days you want to spend in Kerala 
First and the foremost thing that you need to do before choosing the Kerala tour package is to decide how many days you want to spend on your Kerala travel. Based on this you can choose your destination and Kerala tour package.
Choosing your Kerala Diwali Holiday 2019 Package
Kerala has been blessed with exotic beaches, breathtaking misty waterfalls, lush-green hill stations, ancient ports, and the wilderness. Kerala tourism has multiple options on its Diwali Kerala holiday tour packages. 
Tea garden tourism - 
Munnar is a popular hill station with hiking and trekking trails. Kerala travel package would include a visit to the tea museum, tea factory, boating, hiking towards tiny rivulets and enchanting waterfalls.
Kerala beach holiday packages - Kerala is known for its long coastline with clean pristine beaches. Kovalam beach is rated as one of the best beaches in India while the Varkala beach is one of the top beaches in India. There are three other beaches in the vicinity of the Kovalam beach. Take time out to spend a couple of hours here. Varkala beach is marked by the sea on one side and high cliffs on the other. 
Wilderness Kerala tour packages - 
Wayanad, and Idukki are famous for its lush green forests, wildlife sanctuaries, and serenity. You get to see the wild animals such as elephants, deer, misty waterfalls and more when you book a Kerala travel package to Wayanad. Most of Kerala holiday packages to wildlife sanctuary include elephant rides. Now you wouldn't want to miss out on that opportunity, right?

Spice garden tourism - 
Kerala is known for its spices ranging from cardamom, pepper to vanilla. Spice gardens of Vagamon and Thekkady beckon its tourists to catch a glimpse of the life in a plantation. Kerala tourism gives the tourists insight into the process of plucking, segregating, grading and quality control methods used before packaging the spices. 

Kerala houseboat packages - 
You can cruise down the backwaters of Alleppey or Kumarakom to get a gist of the village life of this beautiful state. Alleppey is known as the 'Venice of the East.' You can glide through the backwaters, stop at the villages on the way, do a bit of shopping and enjoy the local cuisine.

Decide on your destination. 

Kerala tour packages are available for couples, honeymooners, and families. Discussing with your tour planners can be of help in choosing your destinations as well as customizing your Kerala holiday package based on the number of days you have at hand and the availability of time.

Choosing Your Gateway to Kerala for Diwali Holidays 2019

Gateway to Kerala would depend on the type of Kerala tour package you have selected. If you want to have a beach holiday combined with a religious trip, then Trivandrum, the capital city of Kerala could be your arrival point. You can stay at one of the resorts at Kovalam beach and visit the famous Padmanabha Swamy Temple before proceeding to the other points of attractions. If the Kerala holiday package is a combination of Munnar, a popular hill station, with houseboat/beach tourism or a trip to spice plantations or Idukki, then Cochin would be your point of entry. When in Cochin, make time in your itinerary for a day cruise in the backwaters of Alleppey to complete an amazing Diwali holidays Kerala package. However, if you are looking for an adventure in the wilderness of Kerala, there are Kerala holiday packages for Wayanad. Then Calicut would be your gateway to Kerala. 

National Geographic's Traveller magazine named Kerala as one of the 50 must-visit destinations of a lifetime and as one of the ten paradises on Earth. The best time to visit Kerala is between September and March. Diwali holidays would be a perfect time to visit this beautiful state. The beauty of most of Kerala tour packages is that you can get your package customized.

Seize this Kerala Tour packages before the time runs out!
Log on to www.seasonzindia.com for more details!