Best 20 Places to visit in India in December 2019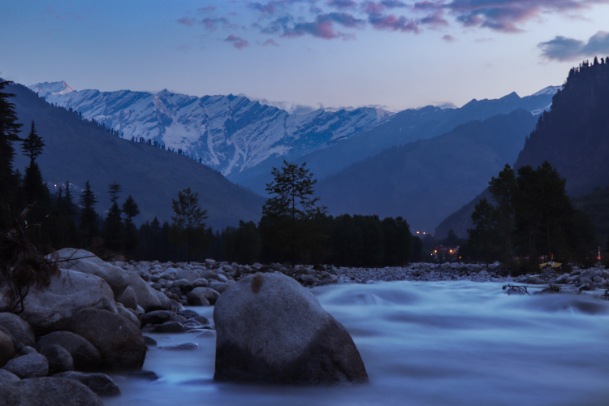 With December and its festive spirits just around the corner, you might be in search of stunning destinations to visit in India. The air is crisp to roam around during the day and the moon is fuller to cater night safaris during December. So why cuddle up in blankets when you can camp under the stars and make December a merry affair?
             Now that we have poured in some inspiration to travel, we are obliged to help you with trip plans. Well, your hunt for the ideal spot ends here! Here is our hand-curated list of some mind-blowing destinations in India to visit in December, highlighting the festivals and attractions of the spot at this time of the year. Dust off your bags, choose from the destinations, set off for the trip and make this Winter an ecstatic deal!
1. Head to Kutch for Rann fest
             Imagine Hot air balloons floating, bewitching kaleidoscopic visuals in every corner, loud music and festive chaos and all of this happening in a white Salt Desert? Kach Festival makes way for such a grand sensory feast in one of the biggest desserts in India - Great Rann of Kutch, Gujarat. Being part of this annually organized festival should make it to your bucket list. Make time for a tour through the Fort city that Bhuj is and reward yourself with a jaw-dropping experience.
Best time to visit Bhuj: October to February
Places to visit in Bhuj: 
Aina Mahal

Prah Mahal

Kutch Museum

Bhujia Hill

SharadBaug Palace
2. Grab a bite of Chikki from Lonavala

                  Lonavala in December is a treat to eyes for travelers. Located in Pune district, this spot is graced with ancient temples, lakes, forts, hills, and valleys of this place You are in for another treat if you can stop by for the hard candy called 'Chikki'. The goodness of Cashews, almonds, saffron, other nuts, and rose unites to form this 'little drops of heaven' as Monica  Geller would say.
Best time to visit Lonavala: August to February
Places to visit in Lonavala: 
Kune Falls

DellaAdventure Park

Bushi Dam

Tungarli Lake

Lonavala Lake

Bushi

Tungarli Lake

Ryewood Park

Lion Point
3. Trek to Valley of Flowers, Uttarakhand
                  You are in for a vibrant visual treat if you are heading to Uttarakhand in December 2019. Wedged in the Himalayan mountain range, Uttarakhand National Park spans panoramic vistas of bloomed flowers, in the winter. The snow-clad mountains in the backdrop and the fresh blooms of the winter will leave you awestruck. 
Best time to visit Uttarakhand: December to May 
Places to visit in Uttarakhand: 
Rishikesh

Haridwar

Jim Corbet National Park

Nainital

Mussoorie

Dehradun

Badrinath

Ranikhet

Kedarnath

Gangotri

Kausani
4. Explore Coorg and its Tibetan monastery
                 Head to 'Scotland of India'- Coorg, nestled in the Karnataka district is totally worth swooning in December. The Tibetan settlement in this small village town instills a sense of tranquility to the Coorg realms. The hillocks, Forts, Wildlife Sanctuaries, Glaciers, Coffee plantations, etc. make Coorg an ultimate haven for Nature lovers of all shades. You can sip in fresh coffee and savor the landscapes as you stroll through the entire grasslands of Coorg.
Best time to visit in Coorg: October to May
Places to visit in Coorg:
Bylakuppe

Nisargadhama

Madikeri

Abbi Falls

Madikeri Fort
5. Gaze at the old clock of Trivandrum Palace, Kerala
               The 'Methan mani' of Trivandrum is one of the many gems possessed by the Capital city of Kerala. The skillful artisan who made this famous clock is highly praised for his craft in Mahogany. A lot of travelers rush to this place to see the goat and cheeky man move during the hourly chimes. You will have to head to the Trivandrum Palace to catch a glimpse of this.
Best time to visit Trivandrum: September to February
Places to visit in Trivandrum:
Sri Padmanabhaswamy Temple

Napier Museum

Shanmugham Beach

Horse Palace

Trivandrum Zoo

Samudra Beach Park

 
6. Head to Goa for that Christmasy feeling

                   Unless you are a Christmas grinch and want to feel the right amount of Christmassy feeling, head to Goa, which is graced with around 350 churches. The fairy lights, stars, and Christmas trees, and the window displays from every house contribute big time to the glittery aesthetics of this old town during December.
                  With the chill of winter in the air, the party scene in Goa becomes incredibly lively. The tourists can soak up in the sun when the air is crisp and chilly and get the best of both. And of course, the Christmas feast with Chicken stew and wine in authentic Catholic flavors along with the homemade fruit cakes, gingerbread, and cookies is an unparalleled experience you shouldn't miss.
Best time to visit Goa: September to February
Places to visit in Goa: 
Palolem

Goa Velha

Panaji

Anjuna

Calangute

Bhaga

Candolim

Morjim

Vasco da Gama
7. Take a Toy Train to Ooty

                   Is December the best time to visit Ooty? The sparkling waters, mist-covered hills, beautiful hairpin bends, and breathtaking valleys make Ooty totally worth visiting in December. Do not miss the chance to ride on the Nilgiri Mountain Railway Train which connects Mettupalayam and Ooty. Travel through the fog-covered tracks to the pristine landscapes of Ooty. Grasslands, tall tree canopies, valleys, forest patches and stretches of land with wildflowers and many more delights are awaiting you in Ooty. 
Best time to Ooty: September to February
Places to visit in Ooty: 
Botanical Garden

Ooty Lake

Ooty Rose Garden

Tiger Hill

Toda village

Emerald Lake

Dolphin's Nose 

Masinagudi
8. Fall for the long-gone Mughal Era in Mysore

                   The grandeur of the long-gone Vijayanagara Empire and the reign of Nizams attract a large number of tourists to Mysore. Filled with the breathtaking architectural marvels, and cultural  Mysore should make it to the bucket list of every history buff. A hybrid architecture is best manifested in the palaces, temples, churches of Mysore. The crisp December air will best suit your travel needs in Mysore.
Best time to visit Mysore: September to February
Places to visit in Mysore:
Brindavan Gardens

Chamundi Hills

Karanji Lake

Lalitha Mahal

Mysore Zoo
9. Explore Ladakh
                  We all have that friend who goes on and on about their road trip to Ladakh, every time someone asks about the fluttering prayer flag tied to their vehicles. Why don't you dust off your bags this December and embrace the delights of this hilly paradise! Ladakh looks straight out of a dream., from every direction. This destination boasts one of a kind sunrises and sunsets, Tibetan shrines, steep valleys, and snowclad hillocks. Immensely rich in flora and fauna, it also has numerous wildlife sanctuaries and a National Park
Best time to visit Ladakh: September to February
Places to visit in Ladakh: 
Ladakh Leh Palace

Shanti Stupa

Stok palace

Hall of Fame

Tsemo Fort

Tiger Hill

Pangong Lake
10. Head to Nainital
                    Situated in the foothills of Kumaon, this popular hill station Nainital is graced with picturesque lakes and grasslands. Fondly referred to as 'City of Lakes', Nainital makes the perfect choice for an idyllic vacation spot. The canopy of tall trees, green lakes, and the crisp mountain air of Nainital are all you need for your Christmas vacation.
Best time to visit Nainital: September to February
Places to visit in Nainital:
Nainital Lake

Tiffin Top

Bhimtal

Sattal

Kilbury

Kainchi Dham

Binayak

Khurpatal lake
11. Sip the best tea ad meet the one-horned rhino in Assam
                     Assam is graced with numerous Wildlife sanctuaries which are World Heritage sites like Kaziranga National park, Manas National Park, etc. Do not miss this place for the World if you are an animal or Nature lover of any shade. This wondrous state which falls into the chain of seven sisters of India is also home to the World's longest river Majuli and smallest river Umananda. You can also stroll through the manicured tea plantations of Assam and sip in flavourful Assam Tea. 
Best time to visit Assam: September to May
Places to visit in Assam:
Sivasagar

Dibru-Saikhowa National Park

Dibrugarh

Kaziranga National park

Manas National Park

Majuli

Jorhat

Haflong

Sualkuchi

Frolic around in Kodaikanal
12. Frolic around in Kodaikanal 
                  Kodaikanal is the right place for you if you are craving magnificent hills, lush green forests, cascading waterfalls and freshly brewed tea from its plantations. Hailed as the 'princess of hill stations', Kodaikanal is dotted with misty hillocks and lush grassland patches. If you are looking for a laid back vacation this December, head to this spot without a second thought.
Best time to visit Kodaikanal: September to May
Places to visit in Kodaikanal:
Kodai Lake

Bryant Park

Bear Shola Falls

Silver Cascade

Shenbaganur Museum

Coaker's walk

Pambar Falls

Fairy Falls
13. Breathe in the mountain air of Kasol
                  This beautiful hamlet nestled in the Parvathy valley is breathtakingly beautiful vistas. Kasol is which is widely referred has blue glaciers, cascading waterfalls, tall pine trees, spring waters and hot springs add to the ethereal beauty of this destination. The expanse of the New Year celebrations in the laps of Nature is splendid than one can think! 
Best time to visit Kasol: September to May
Places to visit in Kasol:
Kheerganga 

Parvati River

Tosh

Hot Water Spring 

Choj Bridge

Gurudwara Shri Manikaran Sahib

Manikaran Gurudwara

Naina Bhagwati Mandir

Rasol Pass

Jamlu Devta Temple
14. Sip the freshly brewed coffee from Chikmanglore
                    The coffee land of Karnataka-Coorg is the perfect retreat if you are craving for an offbeat less crowded destination. Situated in the foothills of Western Ghats, Chikmanglore is the perfect haven for Nature lovers of all shades. Filled with lush green forests, foggy valleys and long grassland stretches, Chickmangalore never ceases to amaze the travelers.
Best time to visit Chikmagalur: September to May
Places to visit in Chikmagalur:
Mullayanagiri

Kudremukh National Park

Baba Budangiri

Bhadra river and Wildlife Sanctuary

Jhari Waterfalls

Kemmangundi

Belavadi

Inam Dattatreya Peetha

Coffee Plantations
15. Marvel at the Forts of Jaisalmer
                  Travel to the 'Golden city of India' and live in a fortress with all royal grandeur. The golden sands of the Thar desert, which happens to be a UNESCO World Heritage Site spans a bewitching view to the travellers. The windmills, art and folk community festivals, all add charm to this desert destination. Those who want to make the desert trip more daring and adventurous can sign yourself up for paragliding, quad biking, paramotoring, etc.
Best time to visit Jaisalmer: September to May
Places to visit in Jaisalmer:
Jaisalmer Fort

Patwon ki Haveli

Tanot Mata Temple 

Gadsisar Sagar Lake

Bada Bagh

Pokhran Fort

Jaisalmer Fort

Salam Singh ki Haweli

Fort Road

Nathmal Ki Haveli

Vyas Chatri
16. Vagamon Adventures 
                     Nestled in the Idukki district of Kerala, Vagamon is nothing less than the Munnar hill station. Having listed as one among the '50 attractive places in India' by the National Geographic traveler, Vagamon boasts heavenly scenery in 360 degrees. Travelers can savor ethereal views of pine trees and mist-covered hillocks. So many adventurous activities are encouraged in this misty paradise. Paragliding, Hilltop camping, Trekking, boating, etc. are some popular activities in Vagamon, to name a few. Spruce up your holidays by signing up for a camp in the middle of this hilly heaven.
Best time to visit Vagamon: October to May
Places to visit in Vagamon:
Kurishumala

Vagamon Falls

Pine Hill

Thangal Para

Murugan hill

Vagamon Lake

Marmala Waterfalls

Vagamon Hilltown
17. Indulge in the snowy delights of Jammu and Kashmir
                   You can enjoy the fry the fresh snowfall if you are heading to Jammu and Kashmir in December. Moreover, Kashmir will be devoid of crowd if you are heading to this fairy-tale destination in Winter. Glaciers, valleys and lakes, music fests by Matadors,  of this destination. Slide through the snow terrains, revive your spirits, breathe in the crisp air, catch hold of breathtaking views of wild flowers, sign up for a shikara ride through the Dal lake this December.
Best time to visit Jammu and Kashmir September to May
Places to visit in Jammu and Kashmir:
Dal Lake

Tulip Garden

Shalimar Garden

Zanskar River

Gulmarg

Sonamarg

Pahalgam
18.  A reviving trip to Mussoorie
                   This dreamy hill station possesses an unparalleled vintage charm and is a famous honeymoon destination. Nestled in the foothills of Garhwal Himalayan range, this spot is the favourite destination premise of many authors and movie directors, Dehradun district of Uttarakhand, Mussoorie is a cute hilltown covered with Deodar forest and old cedar tree canopy. 
Best time to visit Mussoorie: October to May
Places to visit in Mussoorie:
Happy Valley

Nahata Estate

Cloud end

Kempty Falls

Gun hills

Lake Mist

Municipal Garden

Mussoorie Lake

Bhatta Falls

Jharipani Falls

Mossy Fall
19. Trek through the hilly terrains of Munnar
                 Munnar welcomes every traveller with cascading waterfalls, misty hillocks, gleaming lakes and manicured tea gardens. You can hope around from one peak to another peak and savor all the magnificent views Munnar has to offer. It also offers opportunities for trekking, hiking, mountain climbing, jeep safari etc for the adrenaline junkies. You can shop for some indegenious products which are organic and bag in some aromatic spices and tea leaves from Munnar.
Best time to visit Munnar: All round the year
Places to visit in Munnar:
Cheeyappara and Valara Waterfalls

Mattupetty Dam

Echo Point

Kundala Lake

Blossom Park

Tea Estates
20. Houseboat Cruise through Alleppey Backwaters
                  Head to the 'Venice of the East' and dissolve into the tranquil beauty of this old charming town -Alleppey. Imagine the extensive range of paddy fields waiting to welcome you in the 'rice bowl of Kerala'. With exquisite backwaters and interconnecting networks of canals, Alleppey offers a visual feast for every traveller who adores Natural Marvels. You can watch the migratory birds and aquatic life along with the serene village life of Alleppey while gliding through the placid waters of Alleppey. Make sure you sign up for an overnight stay in the houseboat to feel the pure bliss of isolation from the neon lights and bustle of the town.
Best time to visit Alleppey: October to May
Places to visit in Alleppey:
Alleppey Beach

Vembanad Lake

Pathiramanal

Alleppey Lighthouse

Punnamada Lake

International Coir Museum