Fun |
Ooty

|
Kajol Salim

|
01-03-2020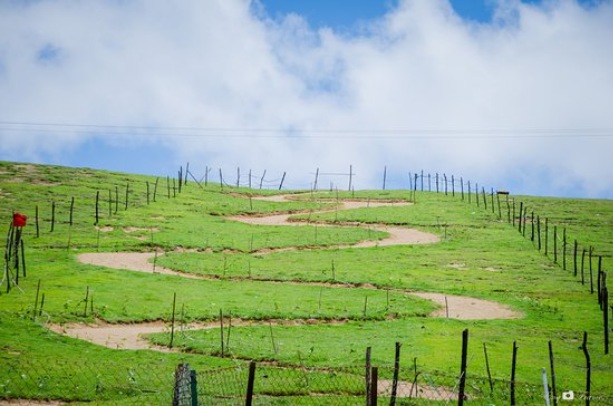 Wenlock Down is a popular picnic spot located in the outskirts of Ooty. Wenlock downs, as the name suggests, it's a vast land of lush-green meadow covering the natural landscape with dense vegetation. People, who love some privacy, get ready to explore the Wenlock downs, escape from the polluted environment and world of concrete lands. 
                   Wenlock down climate is so cool, sometimes with a foggy nature and clouds can be sen hovering over the mountains. Wenlock down is one of the best honeymoon spot in Ooty, take up your picnic bag and reach here for a well-spent weekend. Nature lovers and photographers find it amazing for excellent photo shoots. Wenlock Down is a landmark of Ooty tourism. 
Wenlock down history
                   The name 'wenlock down' was derived from a British soldier, the third Baron Wenlock, Beiiby Lawley. This site covers a huge area of around 8000 hectares, somewhere between Pykara and Ooty. The ground served as a hunting space for Europeans and the Britishers back in the early days. Wenlock downs were popularly known as shooting point for several blockbuster movies. Wenlock down is a great scenic destination for picturesque movie scenes. People often reach here for event photography and filmography. Wenlock down is a lucky space for personal and public videos in the scenic background.
Things to do at Wenlock downs
Explore the natural landscapes and grasslands with wild flowers and patches of forest with stunted tropical trees. These forests are popularly known as Shola forests that represent the characteristic feature of Wenlock downs. The forests grow in between rolling mountain valleys amidst of the vast grasslands. 
On a honeymoon, then enjoy some special trekking or hiking through the grasslands. Go for a leisure walk or horse riding with your loved ones. Climb over the short mountains and get a stunning view of surrounding spots that include Nilgiris and the backwaters of Pykara. 
Wenlock down is located at six and nine miles from Ooty. Get the stunning backdrop of mountains and skies for your beautiful videos and pictures. Capture the best part of your journey with family and friends.
Relish on the popular local snacks sold by the vendors. Get your lunch packed and have a good picnic at the vast meadows. The area is filled with few popular restaurants, so enjoy a decent meal and rest for a while to initiate the next journey. 
Wenlock down nearby attractions include Hindustan Photo films, Government sheep Farm, Suraj Palace, Ootacamund Gymkhana golf club, Ooty Lake, and Kamaraj Sagar Dam. These attractions are located in and around the wenlock downs. Explore these places while you're planning a trip in a day or two. Prepare a special itinerary to visit almost all the places in Ooty. 
                    Wenlock down is actually 16kmms away from the fringes of hill station, rent a taxi or get on a bus heading to Pykara. Wenlock down operates from 9am till 6.30pm;
Wenlock down entry fee
is around INR 10 per person. Self –owned cars are the convenient option to explore Wenlock downs.