Kerala will overcome Coronavirus
Kerala

|
Sooraj

|
20-03-2020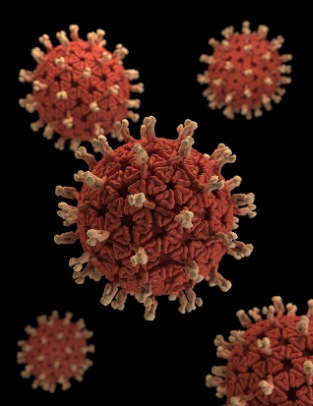 Kerala will overcome Corona virus
                 Kerala, regarded as the 'God's Own Country' is one of the most popular tourist attractions in India. The exotic beaches, natural backwaters, lush green hill stations and the captivating wildlife beauty of Kerala attracts travelers all over the world. A significant number of foreign and domestic tourists visit Kerala every year. Hence, The Kerala Tourism sector is a significant contributor to the state's economy.
                Kerala was recovering from the Nipah outbreak and two monsoon floods in recent years. The recurrence of the natural disaster and the outbreak of disease really affected the tourism sector. The tourism department has initiated several programs and promotional advertisements to revive the industry. Despite the challenges that Kerala encountered, 1.67 crores of tourists were visited last year according to the economic survey.
                Now we are facing a complicated situation since another crisis has struck the tourism industry again in this reviving state. In the midst of a global corona virus outbreak, the state of Kerala has a massive cancellation of hotel booking and tour packages. The Kerala Tourism Department has set up support desks in the state capital and the district headquarters to ease the problems faced by travelers as a result of the condition arising from COVID-19. The government also declared the epidemic as 'State Calamity'. 
                The situation in Kerala is very much under control, although there are certain regulations that have been imposed by the government to control the outbreak. In the present situation, it is better to postpone all the trips to Kerala until the epidemic is controlled.
                 The Health Department of Kerala is taking good care of the tourists as well as the people of Kerala who are affected by the virus. The state has opened isolation wards in all government medical colleges, district, and general hospitals. They are not only for the people who are tested positive to corona virus but also for those who are under observation.
                  With a well-structured healthcare system, the public health care department of Kerala is said to be matched with those of the developed nations. Kerala is known for its administrative efficiency in dealing with a calamity and is considered to be one of the safest places in India. Kerala Government is closely monitoring the individuals under observation and is even tracking people who have been in contact with the affected. The foreign tourists currently in Kerala are required to follow the travel advisories from the Government.
                  Throughout the years, Kerala Tourism has been able to resolve major issues and overcome the crisis. The Government of Kerala hopes to manage the present catastrophic scenario and to return firmly to the tourism sector. We all expect that the tourism industry will be back in full swing within a month and the tourists from all parts of the world can visit the 'God's Own Country'.